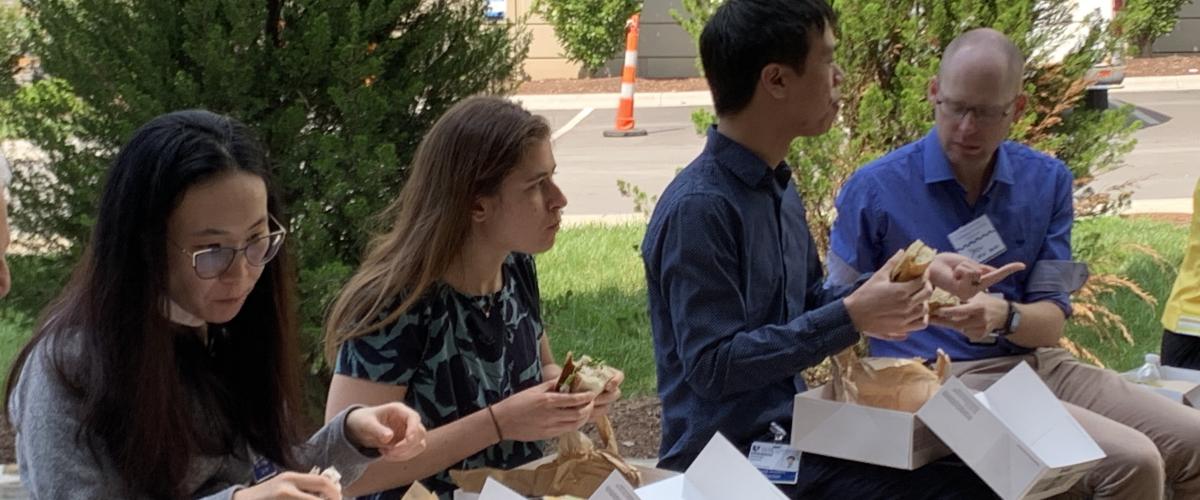 Thank you for your interest in the 2023-2024 dermatology visiting student rotation. Our applications are closed. Please check back in early 2024 for next year's information.
Duke Dermatology offers visiting students the opportunity to participate in a four-week clinical elective. During the course of the month, students will rotate through the inpatient dermatology consult service and multiple outpatient dermatology clinics, spending time with a variety of faculty members and residents at our various sites and enabling the students to learn more about Duke Dermatology.
Rising fourth year students interested in dermatology should apply via the Visiting Students Learning Opportunities (VSLO) portal. Please note that to participate in this elective, an affiliation agreement between the student's home institution and Duke is required. Please apply via VSAS and include:
Medical school transcript
A copy of your official USMLE board examination scores (or pass/fail results)
A brief statement describing your potential areas of interest in dermatology and professional goals, and explaining why you would like to rotate at Duke
Letter of Recommendation 
Please indicate your preferred date(s)

June 26-July 21, 2023

July 24-Aug 18, 2023

Aug 21-Sept 15, 2023

Sept 18-Oct 13, 2023
If you have any questions about the application process or Duke Dermatology Department please contact:
Jessica Braddock
Residency Program Coordinator in Dermatology
Clinical Research Fellowship Program Coordinator in Dermatology
Email: jessica.braddock@duke.edu
For more information about the Duke Visiting Student program please contact:
Scott Campbell
Student Services Officer and Visiting Student Coordinator
Email: scott.campbell@duke.edu
In support of our commitment to equity, diversity and inclusion, we participate in Duke University's Medical Student Visiting Clinical Scholars Program. If you are interested, we encourage you to apply for an opportunity to receive financial support for your rotation and attend elective programs through the Duke University School of Medicine.