Duke Dermatology alumni are an essential part of the department. Our alumni form a network that connects the past, present, and future. We encourage you to keep up with the latest news about Duke Dermatology and stay in touch!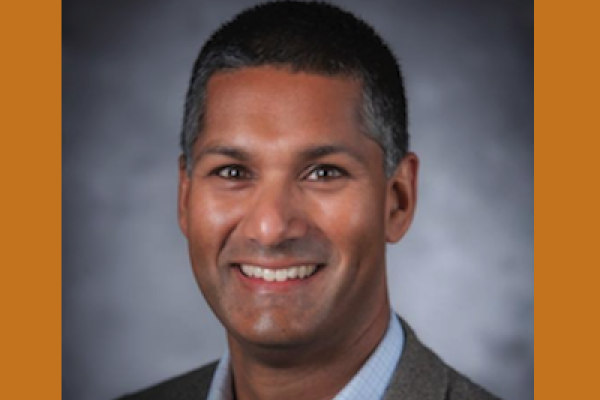 Alumni Highlight: Dr. Vikas Patel 
Dr. Vikas Patel completed his Dermatology residency at Duke in 2004. Immediately after finishing residency, he moved to Washington, D.C. and worked at a practice both in downtown and in Northern Virginia. He practiced in the Washington, D.C., area until 2009 when he moved back to the Triangle to start North Carolina Dermatology Associates in Raleigh, NC. The practice focuses mostly on general, medical and surgical dermatology practice with some cosmetic dermatology. Outside of his practice responsibilities, he is currently serving as President of the Duke University Alumni Board of Directors. In addition, he serves on the Duke University Board of Trustees. 
 
Residency Alumni
From 1946 to today, see who has graduated from the Duke Dermatology Residency Program. 
Newsletter
Get the updates from Duke Dermatology — download our newsletter!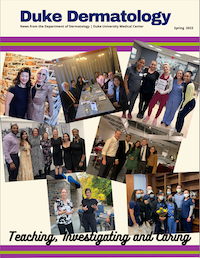 Giving Opportunities
Support the future of Duke Dermatology with a gift.
Contact Us
Stay in touch! Let us know the latest about you or reach out with questions.