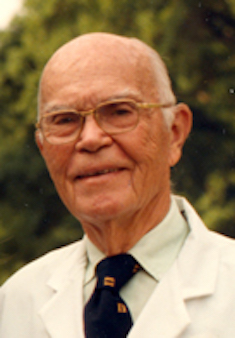 On July 1, 1987, Dr. J. Lamar Callaway completed 50 years of service at Duke University Medical Center. To his patients, he was the consummate clinician, to his students, the master teacher, and to his colleagues, an eminent scholar. To all, he is still known affectionately as "Dr. Cal" or, simply, "Cal."

As a fitting tribute to a man who combines vitality, dedication to high ideals and sense of duty to the young, the Callaway Club was established on his retirement. It functions both as a donor organization, devoted to maintaining the excellence of dermatology at Duke, and as a means of fostering fellowship among former and current residents and faculty.
The Callaway Chair
One of the greatest honors that a university can bestow is the establishment of a named professorship. A chair represents recognition of an individual's unique personal and professional contributions and affirmation that the institution will carry on these ideals by appointing worthy holders of the chair. The income from Callaway chair is used to support the J. Lamar Callaway Professor of Dermatology.
The Callaway Fund
The Callaway Fund is an endowment fund with income used to enable the Department of Dermatology to maintain the excellence achieved under Dr. Callaway. Faced with diminishing sources of funding, it becomes increasingly imperative to guard against stagnation. The fund allows us to keep at the forefront of technological advances in equipment vital for patient care and teaching. It helps support resident research activities, including travel to present their research at national meetings and enhances resident education through an active Visiting Professor Program.
How To Join the Callaway Club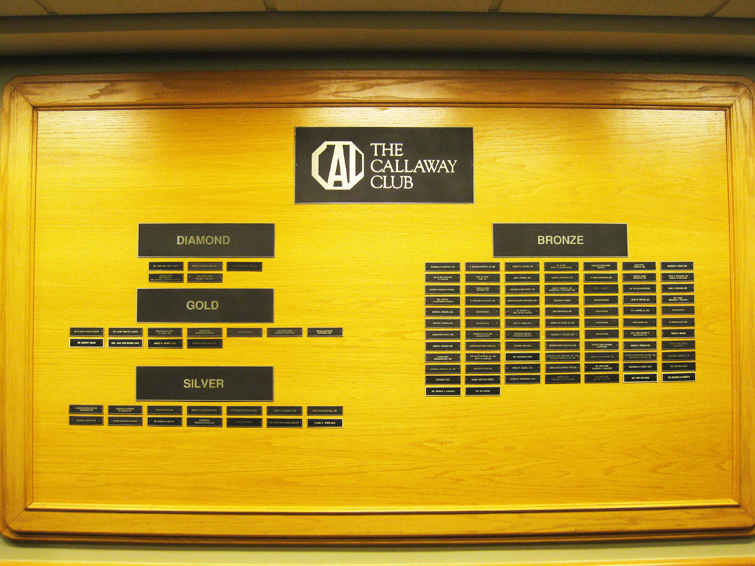 Regular membership entails a one-time or cumulative donation of $1,000.00
Silver membership, $5,000.00
Gold membership, $10,000.00
Diamond membership, $25,000.00
Your contribution may be made in cash, appreciated securities or real estate. You may also choose to make a deferred gift – a bequest in your will, a gift of a life insurance policy, or a gift in trust. Actual donations toward a deferred gift are credited toward membership. Donors are recognized in appropriate ways including a Callaway Club lapel pin.
Donate now by scanning the QR Code on the left.
For more information about giving, please contact Greg Bolwell, development officer for Duke Dermatology, by calling 919-385-0059 or by email to: gregory.bolwell@duke.edu.
To mail a donation to Duke Dermatology, please send to:
Duke University
Alumni & Development Records
Box 90581
Durham, NC 27708-0581
Pledge a gift to Duke Dermatology