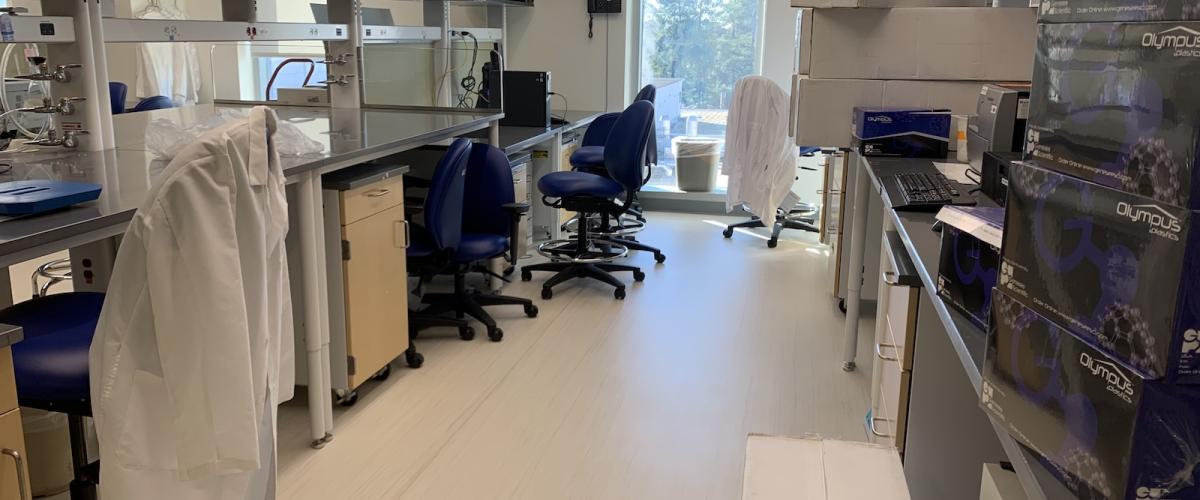 Clinical research is directed at the discovery and implementation of new therapies for the treatment of skin disease.
Our clinical researchers, along with their interests are listed below: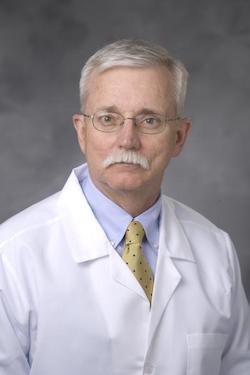 Dr. Russell Hall is conducting trials on the treatment of bullous pemphigoid and pemphigus. These studies utilize new systemic immunosuppressive agents such as rituxan and infliximab for the treatment of patients with disease that is resistant to treatment with prednisone and standard immunosuppression.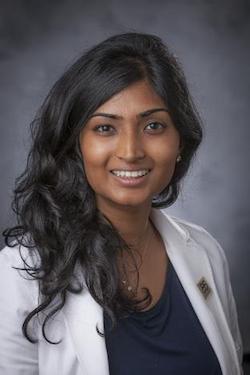 My prior academic and clinical training, along with my diverse laboratory and clinical research experience, has provided me with a broad background in immunodermatology. Since joining Duke as faculty in 2016, my research has focused on the study of hidradenitis suppurativa (HS), an inflammatory skin condition characterized by the formation of recurrent painful nodules, abscesses, and sinus tracts. Despite the significant associated morbidity, HS is often neglected in the research community, and my long-term research goal is to improve our current understanding of HS pathophysiology, including the complex interplay between hormones, disease genetics, host immunity, and the microbiome. I have developed a specialty clinic for HS patients at Duke, and have an IIRB approved protocol to incorporate a prospective registry which will involve the collection of detailed clinical information, as well as banking of serum, tissue, and microbiome samples, etc. I am also working with the HS foundation to be an active site for the national multi-center HS registry. In addition, I have co-founded the local chapter of Hope for HS patient support group which meets several times per year. I am currently also actively involved in an international effort to develop comprehensive management guidelines, investigator assessment guidelines, and outcome measures for patients with HS.  I also have a specific research interest in better understanding the role of sex hormones in skin inflammation in HS. The overarching objectives of these efforts are to better characterize the pathophysiology, disease course, treatment responses, and long-term outcomes of HS patients with the ultimate goal of developing a more targeted approach to the management of this disease.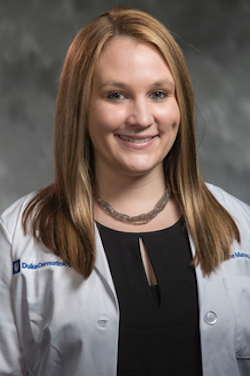 My research interests include autoimmune skin disease and medical dermatology. In particular, I am particularly interested in studying patients with cutaneous lupus erythematosus. My research path has included both basic science and clinical research in melanoma and autoimmune skin disease. Currently, I am the principal investigator on the following clinical trial at Duke: "A Phase 1 Randomized, Placebo-Controlled, Blinded, Multiple Ascending Dose Study to Evaluate VIB7734 in Systemic Lupus Erythematosus, Cutaneous Lupus Erythematosus, Sjogren's Syndrome, Systemic Sclerosis, Polymyositis, and Dermatomyositis." In addition, I am working on retrospective studies on cutaneous lupus erythematosus based on our Duke cohort of patients.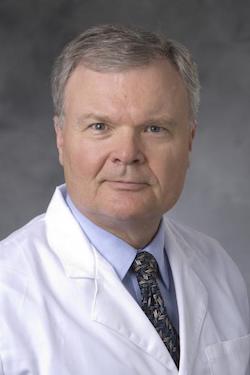 Dr. John Murray is conducting studies focused on new treatments for patients with psoriasis. Studies involving new systemic therapies as well as topical therapy are ongoing. Dr. Murray is also involved in studies utilizing new applications of phototherapy for the treatment of skin disease.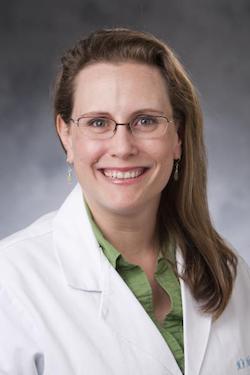 I have a PhD in immunology and a particular interest in autoimmune and inflammatory diseases of the skin including lupus, dermatomyositis, sarcoidosis, urticaria, eczema, and psoriasis. I also have an interest in technology and its role in health care, and am currently working on studies to examine how technology can improve care for patients, enhance the physician/patient relationship, strengthen education and training programs, and combat the epidemic of burnout among our physicians.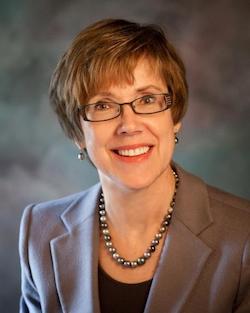 Dr. Elise Olsen is conducting clinical trials focused on developing new therapy for cutaneous T cell lymphoma. These studies are directed at all stages of CTCL utilizing both systemic and topical therapy. Dr. Olsen is an active participant in many multicentered clinical trials for CTCL.
Dr. Olsen is also conducting trials on the better understanding the pathogenesis and treatment of hair loss. These studies are focused on both scarring and non-scarring alopecia and include studies defining the clinical presentation, natural history and response to therapy of patients with severe hair loss.