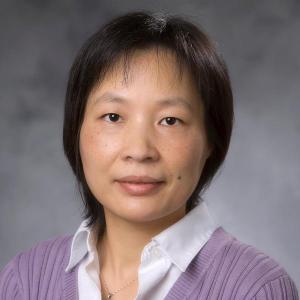 Principal Investigator
Professor in Dermatology
Professor in Pathology
Member of the Duke Cancer Institute
Affiliate of the Duke Regeneration Center

Overview
Welcome to Jennifer Zhang's lab homepage.  Our lab is located in Medical Science Research building (MSRB III) of Duke School of Medicine. We are in Duke Dermatology and also members of Duke Pathology, Duke Cancer Institute, Duke Microbiome Center, and Duke Regeneration Center.
Research
Mammalian skin plays critical outside-in and inside-out barrier functions of the body. Epidermis of the skin is comprised of stratified epithelium that undergoes lifelong self-renewal through a tightly regulated balance of keratinocyte cell proliferation and differentiation. Deregulation of this balance is manifested in a multitube of immunological skin disorders and cancer. 
Our lab is focused on 3 interrelated topics:
1. Gene regulation of keratinocyte cell proliferation and differentiation
Gene expression regulators such as NF-kB and AP-1 family transcription factors are highly responsive to physical and biological stress conditions. They are activated through a concerted series of posttranslational modifications including ubiquitination. Currently, we are focused on understating how uncontrolled K63-ubiquitination can lead to dysregulation of gene expression and consequently the development of skin defects and carcinogenesis.
2. Crosstalk between keratinocyte and immune cells
As the predominant barrier cells of the skin, keratinocytes are constantly challenged by insults such as abrasion and pathogen infection. Keratinocytes crosstalk with other cells including immune cells to execute wound healing and defend against pathogen infection and cancer growth. Disarray of the crosstalk underlies many skin conditions including atopic dermatitis, psoriasis, cutaneous graft-versus-host disease (GVHD) and pathogen infection. Our group is interested in understanding how dysregulation of keratinocyte-derived signals contribute to GVHD and reduced antiviral immunity in certain populations.
3. Mechanisms of melanoma growth and therapeutics
Recent advances in oncokinase and immune checkpoint inhibitor therapies have expanded treatment options for melanoma patients. However, the benefit of these therapies is inadequate due to limited duration. We are interested in exploring novel approaches to target the survival mechanisms employed by melanoma cells and to boost anti-tumor immune activities. Specifically, our current studies are focused on understanding how K63-ubiquitination regulators affect melanoma growth and tumor infiltrating immune cells.
Research Staff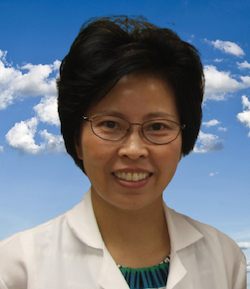 Jane Yingai Jin
Research Analyst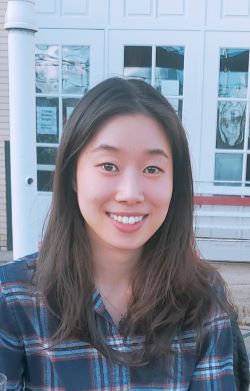 Min-Jin Lee
PhD Candidate- Molecular Genetics and Microbiology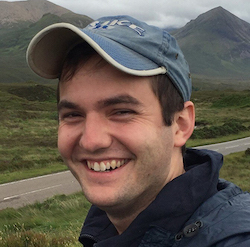 Stephen Kirchner
MD/PhD Candidate
Molecular Genetics and Microbiology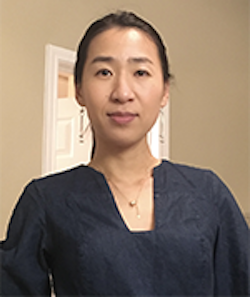 Wanying Miao, MD, PhD
Post Doctoral Associate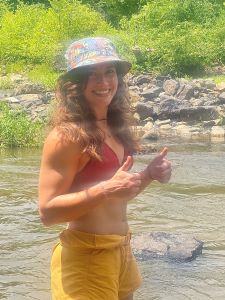 Kelsie Schiavone
Graduate Student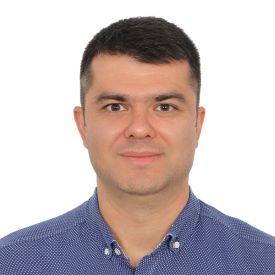 Hakan Yeşil
Visiting Scholar



Also members of our lab:
Undergraduate students
Rotation graduate student
We welcome talented and self-motivated undergraduate and graduate students to join our group. Inquiries may be sent to Dr. Jennifer Zhang
Select Publications
Anushka Dikshit, Junqi Li, Degan, S. Ford. A, Beasley, G, Salama A. Gooden D. and Zhang JY. Potential utility of synthetic D-lactate polymers in skin cancer. (in press by J. Investigative Derm. Innovations, June, 2021)
Bunyatova U, Hammouda MB, and Zhang JY. Novel light-driven functional AgNPs induce Cancer Death at extra low concentrations. (Scientific Report 11, Article number: 13258, 2021). PMCID: PMC8225844.
Chen Y., Wang Z., Yeo M., López-Romero AE., Medina-Arellano AE, Ding H, Zhang X., Zeng Q, Canul-Sánchez JA, Morales-Lázaro SL., Moore C., Jin Y., Morstein J., Bortsov A., Krawczyk M., Lammert F., Diehl AM, Milkiewicz P., Kremer A., Zhang JY, Nackley A., Reeves TE, Ko M., Ji RR, Rosenbaum T., and Liedtke W. Epithelia-sensory neuron crosstalk underlies cholestatic itch evoked by lysophosphatidylcholine (2021). Gastroenterology. 2021 Jul;161(1):301-317.e16. PMID: 33819485
Sachan A, Sachan RJ, Lu J, Sun H, Jin YJ, Erdmann D, Zhang JY, Narayan, RJ.  Injection molding for manufacturing of solid poly(L-lactide-co-glycolide) microneedles. MRS advances, 6, 61–65, Feb, 2021.
Whitley, MJ, Suwanpradid J, Lai C, Jiang S. Cook JL, Zelac DE, Rudolph R., Corcoran DL, Simone Degan, Spasojevic I, Levinson H, Erdmann D, Reid C, Zhang JY, Robson SC, Healy E, Havran WL, and MacLeod AS. ENTPD1(CD39) expression inhibits ultraviolet radiation-induced DNA damage repair via purinergic signaling and is associated with metastasis in human cutaneous squamous cell carcinoma. J. Investigative Derm 2021. PMID: 33848530.
Liang, J., Zhang, J.J., Huang, H.I., Kanayama, M., Youssef, N., Jin, Y.J., Reyes, E.Y., Abram, C.L., Yang, S., Lowell, C.A., Wang, D. Shao, L. Shinohara, M. L. Zhang, JY & Hammer, G. E.  (2020). The ubiquitin-modifying enzyme A20 terminates C-type lectin receptor signals and is a suppressor of host defense against systemic fungal infection. Infect Immun. PMID: 32540868/
Hammouda, M. B., Ford, A. E., Liu, Y. & Zhang, JY. The JNK Signaling Pathway in Inflammatory Skin Disorders and Cancer. Cells 9, doi:10.3390/cells9040857 April, 2020. PMID:32252279
Zhang L, Wang W., Jin JY, Degan S, Zhang G., Erdmann D, Hall RP and Zhang JY. Induction of hair follicle neogenesis with mouse dermal papilla cells in regenerated skin grafts. J. of Tissue Engineering and Regenerative Medicine. June 2019, PMCID: PMC7322722.  
Dikshit A, Jin YJ, Degan S, Hwang J, Foster MW, Li CY and Zhang JY. UBE2N promotes melanoma growth via MEK/FRA1/SOX10 signaling.  Cancer Res. 2018 Sep 17, PMD:40223745,
Wang Y, Zhang G, Jin J, Degan S, Tameze Y, and Zhang JY. MALT1 promotes melanoma progression through JNK/c-Jun signaling. Oncogenesis. 2017;6(7):e365. PMCID: PMC5541718
Zhang J.Y. Chapter 15-Animal Models of Skin Disorder.  Animal Models for the Study of Human Disease (2nd Edition) 2017. 357-375. Edited by P. Michael Conn. Published by Elsevier Science.
Dikshit A. and Zhang JY. Genetic Mutations and Ubiquitination in Melanoma Growth and Metastasis. IntechOpen, Nov 2018. DOI: 10.5772/intechopen.78733
Dikshit A. and Zhang JY. UBE2N plays a pivotal role in melanoma. Oncotarget, 9(100):37347-37348, 2018, PMCID:PMC6324775
Sachan R., Jaipan P., Zhang JY., Degan S., Erdmann D., Tedesco J., Vanderwal L., Stafslien SJ., Negut, I. Visan A., Dorcioman G., Socol G., Cristescu R., Chrisey DB., and Narayan RJ. Printing amphotericin B on microneedles using matrix assisted pulsed laser evaporation. International J. of Bioprinting. 2017 July; 3(2), 1-11.
Chen, Y, Moore, C, Zhang, JY, Hall, RP; MacLeod, A, and Liedtke, W. TRPV4 moves toward center-fold in Rosacea pathogenesis. J. Invest. Dermatol.  137(4):801-804, 2017. PMCID:PMC5536341
 Zhang X., Luo S., Wu J., Zhang L. Wang WH., Degan S., Erdmann D., Hall R. and Zhang JY. KIND1 Loss Sensitizes Keratinocytes to UV-induced Inflammatory Response and DNA Damage. J. of Invest. Derm. 137(2): 475-483, 2016 PMID:27725201
Jin YJ, Wang S, Cho J, Selim MA, Wright T, Mosialos G, Zhang JY. Epidermal CYLD inactivation sensitizes mice to the development of sebaceous and basaloid skin tumors. J. Clinical Invest. Insight. 1(11): e86548, 2016. PMCID: PMC4966682
Zhang X, Wu J, Luo S, Lechler T, Zhang JY. FRA1 promotes squamous cell carcinoma growth and metastasis through distinct AKT and c-Jun dependent mechanisms. Oncotarget. 7(23): 34371-34383, 2016; PMCID: PMC5085162
Chen Y, Fang Q, Wang Z, Zhang JY, MacLeod AS, Hall RP, Liedtke WB. Transient Receptor Potential Vanilloid 4 Ion Channel Functions as a Pruriceptor in Epidermal Keratinocytes to Evoke Histaminergic Itch. J Biol Chem. 291(19):10252-62, 2016. PMC4858974
Zhang JY, Wang Y. Jin J, Degan S. Hall RP, Boehm RD, Jaipan P and Naraya RJ. Use of Drawing Lithography-Fabricated Polyglycolic Acid Microneedles for Transdermal Delivery of Itraconazole to a Human Basal Cell Carcinoma Model Regenerated on Mice. JOM (the journal of the Minerals, Metals & Materials Society). p1-6, Feb, 2016
Zhang XY, Wu J, Jin YJ, Qin J, Streilein, R, Hall P and Zhang JY. RNA-Seq and ChIP-Seq reveals SQSTM1/p62 as a key mediator of JunB suppression of NF-kB-dependent proinflammation J. of Invest Dermtol. 135 (4), 1016-24, 2015. PMCID: PMC4366298  
Wilson JW, Degan S, Gainey CS, Sanghamitra Deb, Dall CP, Tameze-Rivas Y, Zhang JY, and Warren WS.  In vivo pump-probe microscopy of melanoma: characterizing shifts in excited state photodynamics with respect to invasiveness and other observations. Proc. SPIE 9329, Multiphoton Microscopy in the Biomedical Sciences XV, 93290P, (2015); doi:10.1117/12.2079886.
Wilson JW, Degan S, Gainey CS, Mitropoulos T, Simpson MJ, Zhang JY, Warren WS. Comparing in vivo pump-probe and multiphoton fluorescence microscopy of melanoma and pigmented lesions. J Biomed Opt. 20(5):051012. 2015. PMCID: PMC4409034
Liedtke W, Zhang JY, Hall RP, 3rd, Steinhoff M.. Keratinocyte growth regulation TRP-ed up over downregulated TRPV4? J. Invest Dermatol 134(9): 2310-2312, 2014. PMCID: PMC7899237
Ke H, Christy Augusta, Doug Tyler, Gandham VD, Jin YJ, Hall RP and Zhang JY. CYLD inhibits melanoma growth and progression through suppression of the JNK/AP-1 and β1-integrin signaling pathways. J. of Invest. Derm., 133(1):221-9, 2013. PMCID: PMC3485435, PMID: 22832488
Gandham VD, Maddala RL, Rao V, Epstein DL, Hall RP and Zhang JY. Rho-kinase inhibitor Y27632 promotes cell growth and migration in a keratinocyte-specific and JNK-dependent manner. Clinical and Exp. Dermatol. 38(7):782-6. 2013. PMCID: PMC3748215,
Zhang JY and Selim AM. The role of the c-Jun N-terminal Kinase signaling pathway in skin cancer. Am J Cancer Res 2(6):691-698, 2012.  PMCID: PMC3512184, PMID: 23226615
Wilson, JW, Degan S,  Selim MA, Zhang JY, and Warren WS. In vivo pump-probe microscopy of melanoma and pigmented lesions. Proc of SPIE: Progress in Biomed Opt and Imaging: 822602-1-8. 2012.
Matthews TE, Wilson JW, Degan S, Simpson MJ, Jin JY, Zhang JY, Warren WS. In vivo and ex vivo epi-mode pump-probe imaging of melanin and microvasculature. Biomed Opt Express 2(6):1576-83, 2011. PMCID: PMC3114225, PMID: 21698020.
Jin Y, Ke H, Hall RP and Zhang JY. c-Jun Promotes whereas JunB Inhibits Epidermal Neoplasia. J. of Invest. Derm, 131, 1149-1158, 2011. (Journal Cover). PMCID: PMC3108157
Miliani de Marval PL, Lutfeali SA, Jin Y, Leshin B, Selim MA. and Zhang, JY. CYLD control epidermal tumor growth and metastasis through JNK/AP1. Cancer Prevention Research, 4(6):851-9, 2011. PMCID: PMC3107906
Ke H, Zhang JY, Akiyama SK, French JE. BCL2 interaction with actin in vitro may inhibit cell motility by enhancing actin polymerization. Cell Adh Migr. 5 (1):6-10, 2011. PMID: 20716950
Ke H, Harris RH, Jin Y, Leshin B, Miliani de Marval P, Tao S, Hall RH and Zhang JY. The C-Jun N-terminal kinase 2 (JNK2) displays a dominant role in human epidermal neoplasia. Cancer Res. 70(8): 3080-3088, 2010. PMCID:PMC2855785; PMID: 2035418
Ke H, Parron VI, Reece J, Zhang JY, Akiyama SK, and French JE. BCL2 inhibits cell adhesion, spreading, and motility by enhancing actin polymerization. Cell Res. 20:458–469, 2010. PMCID: PMC2848692
Adler AS, Sinha S, Kawahara, TL, Zhang JY, Segal E and Chang HA. Motif module map reveals enforcement of aging by continual NF-kB activity. Genes & Dev. 21: 3244-57 2007. PMID: 18055696 PMCID: PMC2113026
*Zhang JY, Adams AE, Ridky TW, Tao S, *Khavari PA. Tumor necrosis factor receptor 1/c-Jun-NH2-Kinase signaling promotes human neoplasia. Cancer Res. 67:3827-34, 2007. (*Co-corresponding Authors). PMCID: PMC2239246, PMID: 17440097
Zhang JY, Tao S, Kimmel R and Khavari PA. CDK4 regulation by TNFR1 and JNK is required for NF-kB-mediated epidermal growth control. J. of Cell Biol.168:561-6, 2005. PMCID:PMC2171750
Zhang JY, Green CL, Tao S and Khavari PA. RelA opposes epidermal proliferation driven by TNFR1-JNK. Genes & Dev. 18:17-22, 2004. (Journal cover) PMCID:PMC2113026
Dajee M, Lazarov M, Zhang JY, Cai T, Green CL, Russell AJ, Marinkovich MP, Kubo Y and Khavari PA. NF-kB blockade and oncogenic Ras trigger invasive human epidermal neoplasia. Nature 421:639-643, 2003. PMID:12571598
Hinata K, Gervin AM, Zhang JY and Khavari PA. Divergent gene regulation and growth effects by NF-kB in epithelial and mesenchymal cells of human skin. Oncogene 22:1955-64. 2003. PMID:12673201
Nagabhushanam V, Solache A, Ting L, Escaron CJ, Zhang JY and Ernst JD. Innate inhibition of adaptive immunity: M. tuberculosis-induced IL-6 inhibits macrophage responses to IFNg. Journal of Immunology 171:4750-7, 2003. PMID:14568951
Lazarov M, Green CL, Zhang JY, Kubo Y, Dajee M and Khavari PA. Escaping G1 restraints on neoplasia-Cdk4 regulation by Ras and NF-kB. Cell Cycle 2:79-80, 2003. PMID:12695660
Zhang JY, Zhang P and West CM. A linking function for the cellulose-binding protein SP85 in the spore coat of Dictyostelium discoideum. Journal of Cell Science 112:4367-4377, 1999. PMID: 10564654 http://jcs.biologists.org/content/112/23/4367.long
Zhang JY, Brown RD and West CM. Two proteins of the Dictyostelium spore coat bind to cellulose in vitro. Biochemistry 37:10766-10779, 1998. PMID:10564654