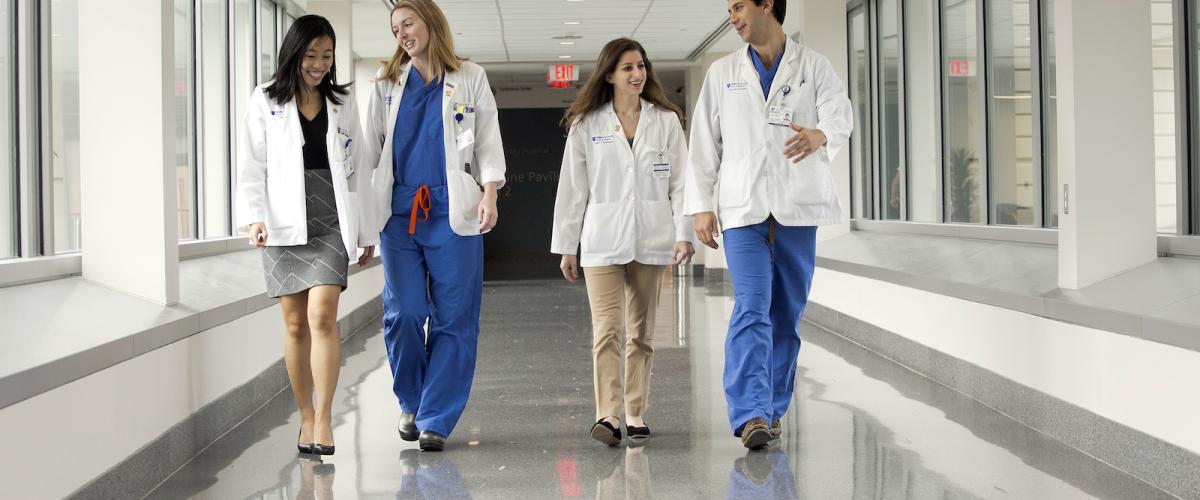 Welcome to Duke Dermatology!  Education is a key mission of our department and our faculty are committed to medical education.  The goal of the Duke Dermatology Residency Program is to train leaders in academic and clinical dermatology.  In addition to training Dermatology Residents, the Duke Department of Dermatology also provides opportunities for non-dermatology residents, medical students, and physician assistant students to learn basic dermatology.
We believe that providing excellent dermatology care starts with teaching our non-dermatology colleagues about dermatology as well.  Therefore, we offer Dermatology Ambulatory Care rotations for both Internal Medicine residents and Family Medicine residents.  During these elective rotations, primary care residents will work in general outpatient dermatology clinics, procedural dermatology clinics, and on the inpatient consult service.  In addition, we have a month-long rotation for Plastic Surgery Residents which includes time in general dermatology clinics, procedural clinics, laser clinics, and Mohs surgery clinics.  For more information about these rotations, please contact the Program Director or Chief Residents of your department or Dr. Megan Jamison (megan.jamison@duke.edu) in the Department of Dermatology.
In addition, there are multiple opportunities for students to rotate with us to learn what it would be like to become a dermatologist.  We accept physician assistant students, Duke medical students, and visiting students from other institutions. Please click the appropriate heading on the sidebar for more information about the student rotations.
Please click here to learn more about research projects that medical students can participate in and to learn about opportunities for 3rd year continuity clinics in dermatology.
Thank you for your interest in Duke Dermatology!  We are excited to teach you.