The mission of the Dermatology Residency Program at Duke University Medical Center is to train leaders in academic and clinical dermatology.
We believe that this is best accomplished by a fully integrated approach to training involving: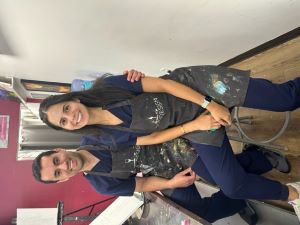 Resident education excellence and innovation
A broad clinical experience
A basic science curriculum integrated with clinical dermatology
A focus on diversity and community engagement including a Skin of Color curriculum
A comprehensive knowledge of dermatopathology
Proficiency in the fundamentals of dermatologic surgery, cosmetics, and laser
Exposure to active dermatologic investigation in laboratory and clinical research
Support of resident development in teaching, leading, and caring for patients
Development of communication and professionalism skills
An environment where our residents actively practice lifelong learning
Our dermatology residency is a fully accredited three-year training program approved by the American Board of Dermatology. Upon successful completion of this training program, the candidate is eligible for examination leading to certification by the American Board of Dermatology.
The training program provides residents with extensive clinical experience under the supervision of full-time faculty members. Increasing responsibility for patient care occurs over the 3-year residency, with third-year residents having primary responsibility for patient care. The close integration of clinical and basic science activities is designed to give residents a solid foundation in the fundamentals of dermatologic pathophysiology so that these principles can be applied to the care of patients.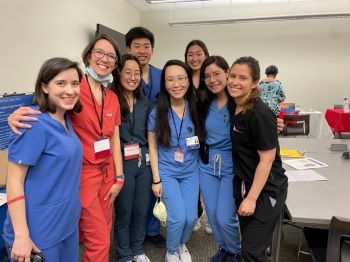 The Department of Dermatology at Duke is committed to teaching residents. Over the last decade, over 30 residents and fellows have trained here. Many of these residents are currently pursuing full-time academic careers. In addition, Duke Dermatology alumni have served as medical school deans, chairpersons of departments and divisions of dermatology and officers in local, state and national dermatology organizations.
Follow Duke Dermatology on Social Media!
History of Dermatology at Duke: A Legacy of Leaders
Ours was the first dermatology training program developed in the southeastern United States, established in 1939. The program was founded and directed for 38 years by Dr. J. Lamar Callaway. Dr. Callaway was an outstanding clinician, teacher and academic dermatologist. His entire career was devoted to Duke Dermatology and he established a tradition of excellence in clinical care, teaching and research that remains the standard for our department. Dr. Cal's devotion to teaching and the development of future leaders in the specialty is his lasting legacy.
Residency Training Program Team
Dr. Erin Lesesky - Residency Program Director, 2021-present
Dr. Amber Fresco- Associate Residency Program Director, 2021-present
Dr. Melodi Javid Whitley - Assistant Program Director for Resident and UME Research, 2022-present
Dr. Daren Simkin - Assistant Director of Undergraduate Medical Education, 2023
Jessica Braddock - Education Coordinator, 2018-present